Our highly experienced team has the latest in medical and technological sciences at our disposal to help free you from tension, stiffness, pain, illness and injury so you can perform each day at your best.
At Flexa Clinic we pride ourselves on providing our patients with a personalised and holistic treatment plan. There's no such thing as one size fits all when it comes to your recovery!
Our experienced physiotherapists will take time to assess your individual needs and will tailor a plan to enable the best possible outcome for you. Our team are skilled in the latest techniques and have a wide range of leading-edge technology at their fingertips and our onsite rehabilitation facility at their disposal. At Flexa Clinic we treat the cause, not just the symptom. Book in to see one of our friendly team and let us assist you through your recovery. No referral necessary.
Flexa Studio is a state of the art functional training and rehab facility. It is an invaluable rehab tool for the Flexa Physio team but also allows our members to experience the latest in functional training in an exclusive environment.
Sport is essentially rehearsing movement. If you're moving incorrectly then you are rehearsing incorrect movement that may result in pain, tightness, imbalances and poor performance. Functional training is about making your body work the way it was designed to function in the three planes of motion.
Conventional training with standard gym equipment restricts movement to a single plane of motion which is an unnatural form of movement for the body and may potentially lead to faulty movement patterns and imbalances. Life is unpredictable and unstable. So why would you develop your training using stable and predictable routines and equipment?
Functional exercises are designed to improve movement proficiency and are multi joint, multi muscle exercises that utilise all three planes of motion promoting stability, mobility, and flexibility while teaching correct movement patterns with full range of motion and muscle activation.
Bigfoot Podiatry is a leader in foot and lower limb pain. Justin and his team are passionate about podiatry and use the strength of the team to improve and become leaders in Podiatry. They are continually learning and presenting cutting edge presentations to sporting, tertiary and medical associations.
His team works with many professional teams and organisations like the NZ Breakers, High Performance Sport NZ, Asics, and Diabetes NZ.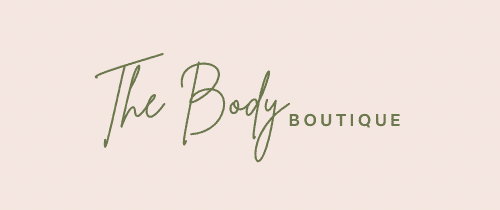 Do you suffer from:
Cellulite
Stubborn Fat
Post Baby Pouch
Dimples
Sagging Skin
Fine Lines or Wrinkles
The Body Boutique provides a non-invasive, pain-free fat melting & skin tightening treatment to improve any problem area(s) you may have.
Breathing Works was founded in 1998, and the clinics are the first of their kind in Australasia. Breathing Works is devoted to the treatment of respiratory problems including asthma and other lung conditions, breathing pattern disorders and anxiety related breathing. We apply the highly effective BradCliff® Breathing Methods in our treatments, and pride ourselves in being Physiotherapists who utilise evidence based practice.
The Breathing Works team are all experts in this field, and we work with people of all ages and all walks of life, from High Performance Sport NZ athletes, to children and seniors. We'll help you breathe well to improve your energy, efficiency, focus and performance.
External Counterpulsation (ECP) Therapy is a ground-breaking, safe, painless, non-invasive treatment that improves circulation throughout the body. ECP Therapy is scientifically proven, highly effective treatment for Heart Disease, Cardiovascular and Circulatory health issues.
We are a team of 5 registered midwives working to provide continuity of care to women and their families during the child-birthing year.  Each midwife has a caseload of 3-6 women per month and collectively we provide antenatal, labour / birth and postnatal care for our clients.
Our philosophy of practice is that pregnancy and child birth are normal and natural life events.  Our clients are generally well women who we encourage to be proactive in their own health and self care during pregnancy.  We are happy to support women to birth at home or North Shore Hospital and offer water births if desired.
We embrace the use of complimentary therapies in pregnancy – e.g. massage and physiotherapy, acupuncture, homeopathy, naturopathy and hypno-birthing if our clients choose. We also work collaboratively with other health professionals should any complications of pregnancy, labour or birth arise. We strongly believe that educating women about childbirth is essential to their wellbeing and encourage informed decision making. Our belief is that education and shared information is the foundation to lifelong good health.
We provide individualised support and education with the goal of an empowering birth experience.
Our care is professional, holistic in nature, woman-centered and family friendly  (for client and midwife) and aims to provide 'continuity of care' rather than 'continuity of carer'.
Jeff Wang is an integrative physiotherapist and health coach who provides assessment, education and facilitation of optimal wellness and performance for the modern individual.
He is passionate and particular about his healthcare service; ensuring his formula combines holistic and biopsychosocial methodology, strong evidence-based interventions, and high-quality clinical experience. This approach has led to the discovery of innovative solutions for complex problems, and the positive outcomes of his clients continues to reinforce this blueprint for success.
www.jeffwangphysio.com
09 481 0680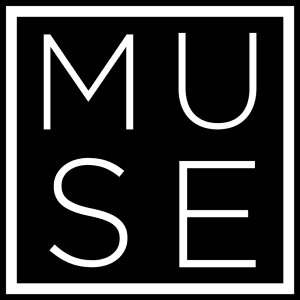 Muse boutique hair salon is operated by stylist Karen Bilham. Karen has over 30 years experience in the hair dressing industry having worked in Hong Kong and in New Zealand. She has done numerous fashion shoots and commercials, was nominated twice for the Swarkopf awards, and finalist twice in the Loreal colour trophy.
She has owned and operated her own Servilles franchise and has been with Servilles for 26 years as a creative stylist and trainer and educator of young up and coming stylists.
Dr. Bloom is a vocationally registered specialist medical doctor in Musculoskeletal Medicine. He completed his medical training at The University of Rochester in the U.S.A. and has dedicated his career to using natural approaches to orthopaedic conditions. He focuses on the most affordable, safest and effective medical interventions that treat the underlying causes of pain and have long lasting results according to published studies.
Having studied with some of the originators and pioneers in Regenerative Medicine from around the world, Dr. Bloom uses affordable stem cell alternatives. He has devoted his medical career to perfecting these approaches for the past 25 years, longer than anyone else in New Zealand.
The treatments he performs are affordable, natural, and non-surgical. Like stem cell treatments, they help repair the underlying causes of pain. But unlike stem cell treatments, they result in virtually no down-time, have faster effects are a fraction of the cost.
These treatments which include Prolotherapy, Neural Prolotherapy, Neural Therapy, help stimulate the regeneration and strengthening of soft tissue and cartilage, help reduce nerve inflammation.
Dr. Bloom is also board certified in hypnosis and specializes in Medical Hypnosis to help rewire the neural pathways in the brain to help reduce any residual sensation of pain.
For much more information about these treatments including published studies about their efficacy, please visit AffordableCells.co.nz (Please note: This is a website in progress. Its functioning version is Affordablecells.com)
Dr. Bloom's personal interests are in cycling, kayaking, and writing a spiritual book about the power of laughter in the healing process – The Ho-Ho-Holiest Medicine.
We specialise in ultrasound imaging of sports injuries, general musculoskeletal injuries, functional assessments of joint movement, core muscle activation and breathing.
Our radiologist is highly experienced at performing ultrasound guided injections.
We work closely with our referrers to enable accurate and timely diagnosis for musculoskeletal injury. And by specialising in one area of ultrasound imaging we believe we provide an excellent service to our patients and their referrers.
Ultra Physio is a clinic that specialises in using Real Time Ultrasound (RTUS), for the assessment and treatment of musculoskeletal conditions. Here at Ultra Physio, we accurately diagnose the deep muscle activity (core), and help set the right rehabilitation plan to help relieve you of your pain and work towards the prevention of further episodes. We allow our clients instant feedback, as to the quality of their muscle activation, which helps greatly speed up the learning process by instant visual feedback, its pain free and non-invasive, and an excellent objective measure that can be retested to gauge improvement.
Leading-edge facilities on the North Shore of Auckland
Experience results. Let our passionate team of knowledgeable Physiotherapists and Performance Trainers guide you through your recovery from injury, and to reach your health, fitness and performance goals.